On December 1st, 2015 more than 150 real estate brokers and employees from Realogics Sotheby's International Realty (RSIR) gathered for the first annual Momentum Real Estate Forum. In addition to passionate addresses by members of the RSIR executive team, the dynamic symposium welcomed third party guest companies including Apple, Rezora, Wipliance, The Puget Sound Business Journal, Travels Through Images, O'Conner Consulting Group, Caliber Home Loans, AdSage, Tiger Oak Publication and a special keynote presentation by Steve Games, Chairman of the Board for San Diego-based Pacific Sotheby's International Realty.
The event highlights included:
Opening Address by Dean Jones, RSIR President & CEO – Dean described RSIR as a positive disruption in the status-quo of real estate citing examples of industry leading innovations, many of which are exclusive to RSIR. Challenging brokers to "be comfortable with being uncomfortable," he urged the audience to move beyond the typical approaches in order to differentiate and resist commoditization. RSIR is contributing to a paradigm shift in the landscape no differently than how UBER, Airbnb, Alibaba, Facebook and Apple changed theirs. The presentation concluded with a video by Apple entitled "See Things Differently."
[youtube=https://www.youtube.com/watch?v=TJ1SDXbij8Y]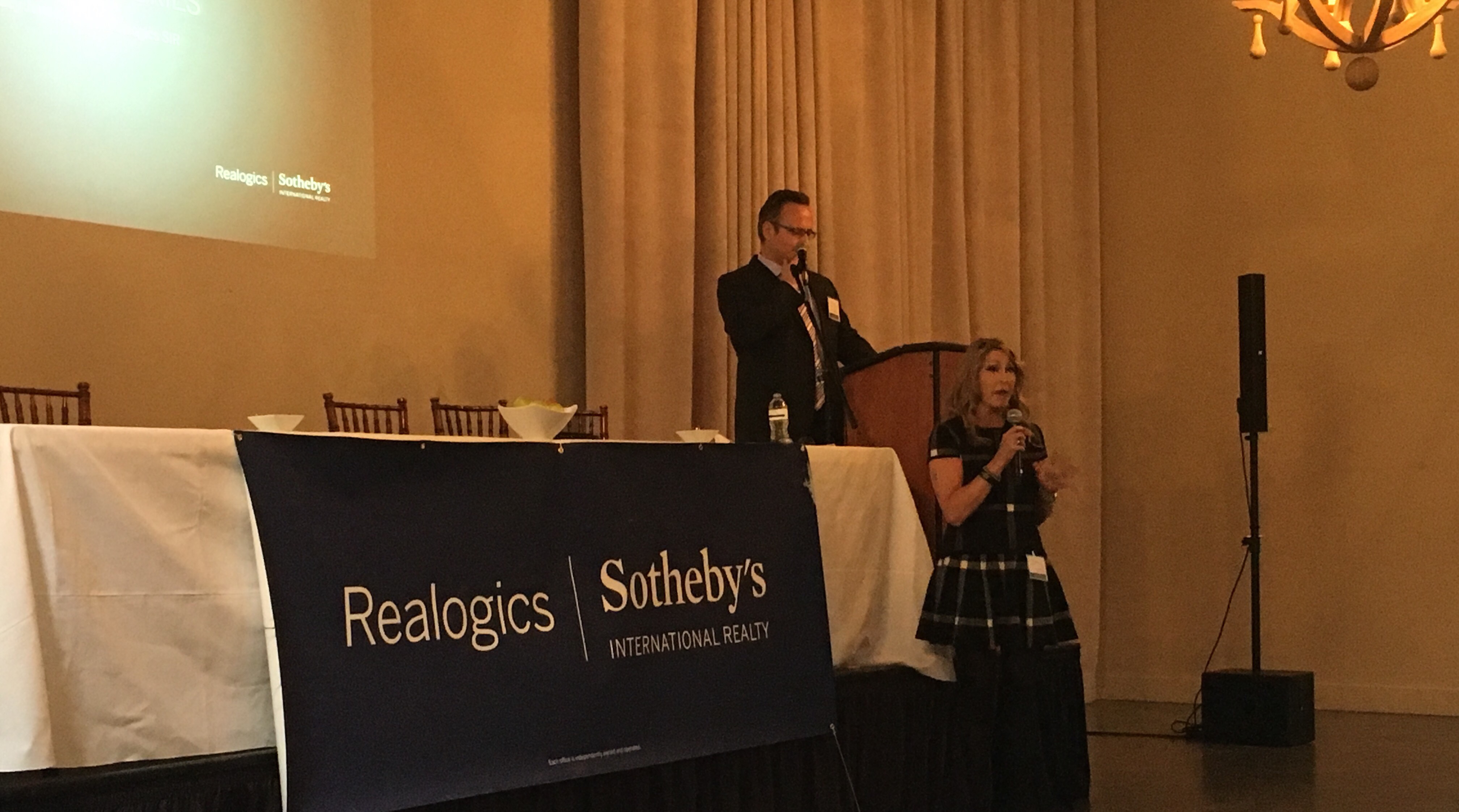 Brand in Motion by Andrea Savage, RSIR Vice President of Marketing – Marketing highlights from 2015 were presented in addition to the significant growth experienced with the website traffic (far greater than the competitive set), blog exposure and numerous accomplishments not limited to campaigns including #NoPlaceLikeOwn and RSIRWaterfront.com. Additionally, Savage presented key strategies for 2016, which again included highly effective and exclusive platforms that only RSIR brokers are able to leverage.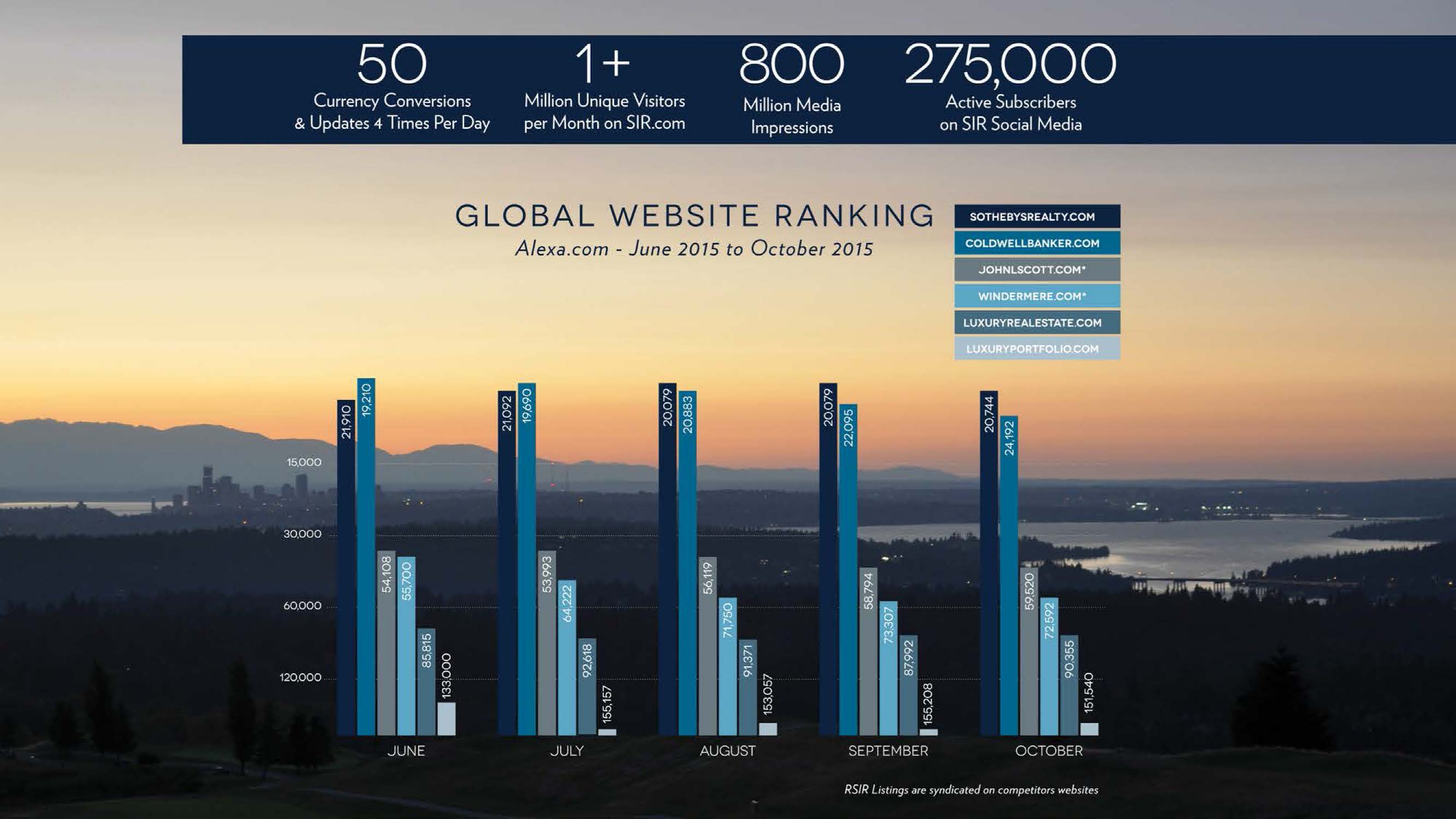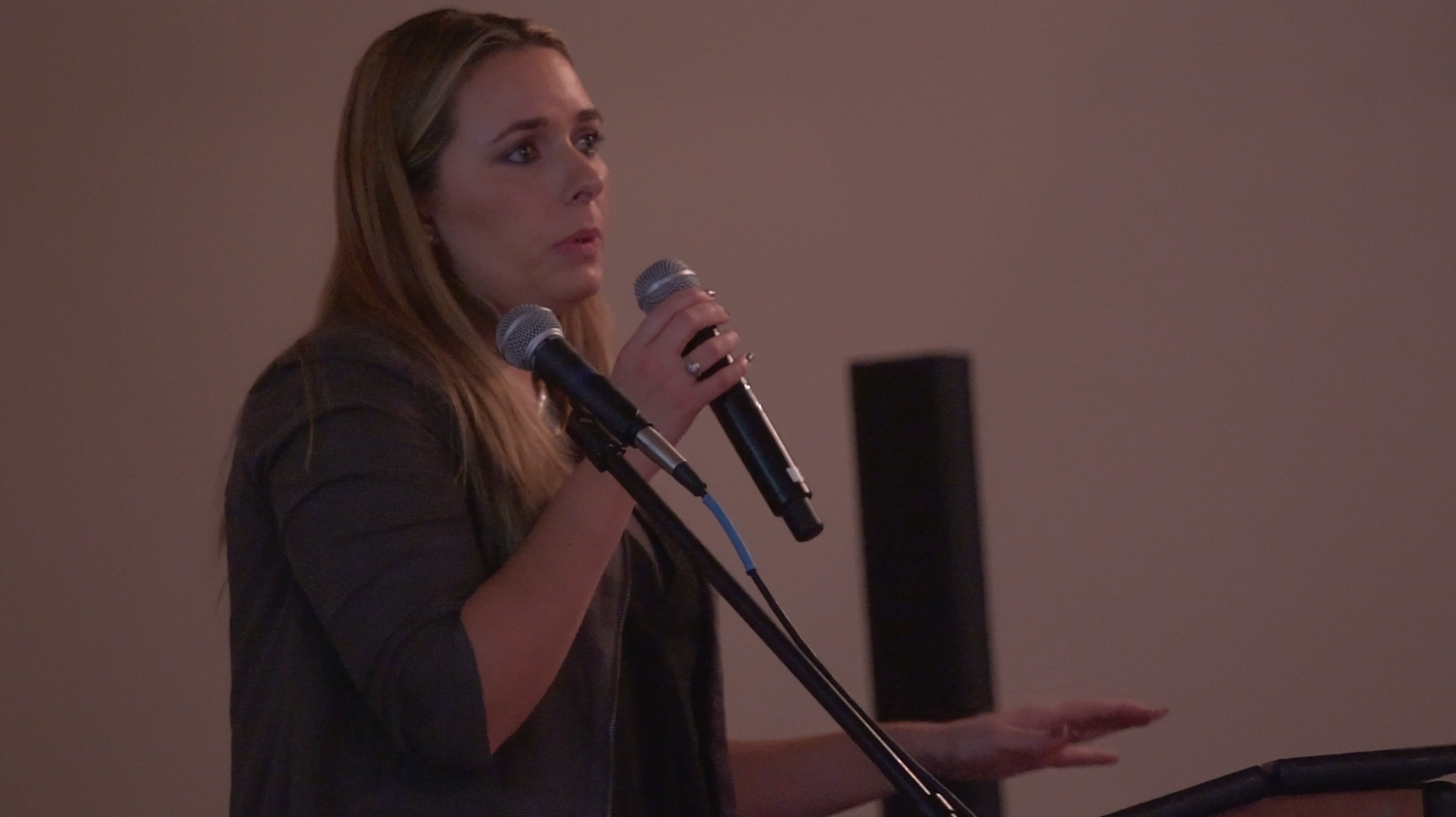 RSIR Agent Panel – Success Stories – Stacy Jones, RSIR Owner and Vice President led a discussion with top agents Becky Gray, Christina Roberts, Carrie DeBuys, Enrico Pozzo and Scott Wasner. Brokers discussed their strategies for building a successful business, from following-through and providing a "one-stop-shop" to communication and implementing RSIR's unique marketing materials. A consistent theme was the importance of differentiation and exclusivity as RSIR brokers continue to set themselves away from the pack.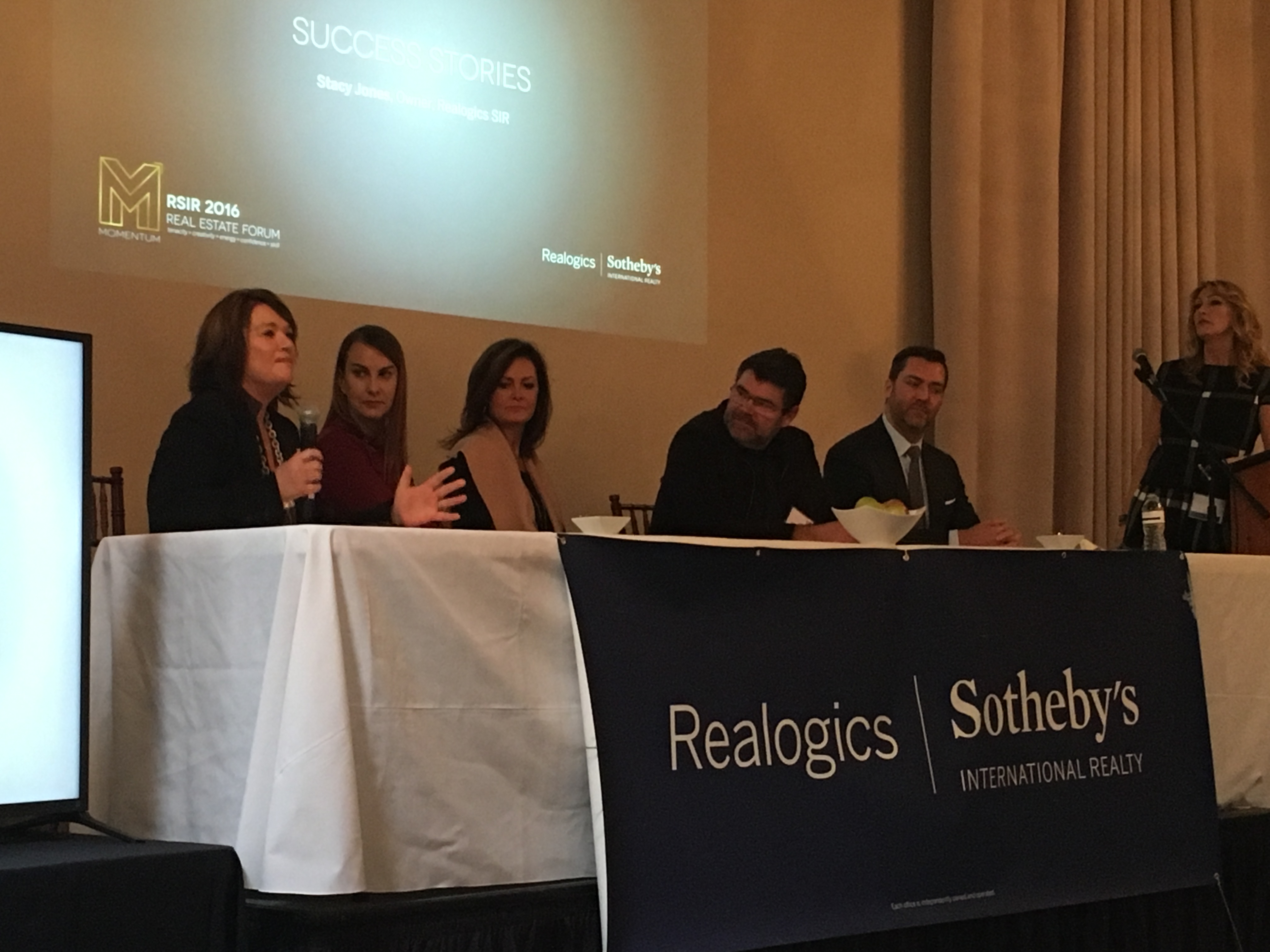 Technology: The Next Generation – A collection of innovative companies presented to RSIR brokers including special guests Josh Hartnett and Cory Hutton from Apple, who presented exciting updates and showcased tips and tricks for using their products. Scott Gustlin, VP of Operations for Rezora, highlighted how successful RSIR newsletters and campaigns have been performing and The Puget Sound Business Journal announced the renewal of RSIR's exclusive Home of the Day platform, which is driving nearly 6% of the web traffic to this multi-media juggernaut. Also, Lee Travis, Owner of Wipliance, the preferred audio/visual provider to RSIR, presented a collection of ways to add value to listings and announced a new broker rewards program.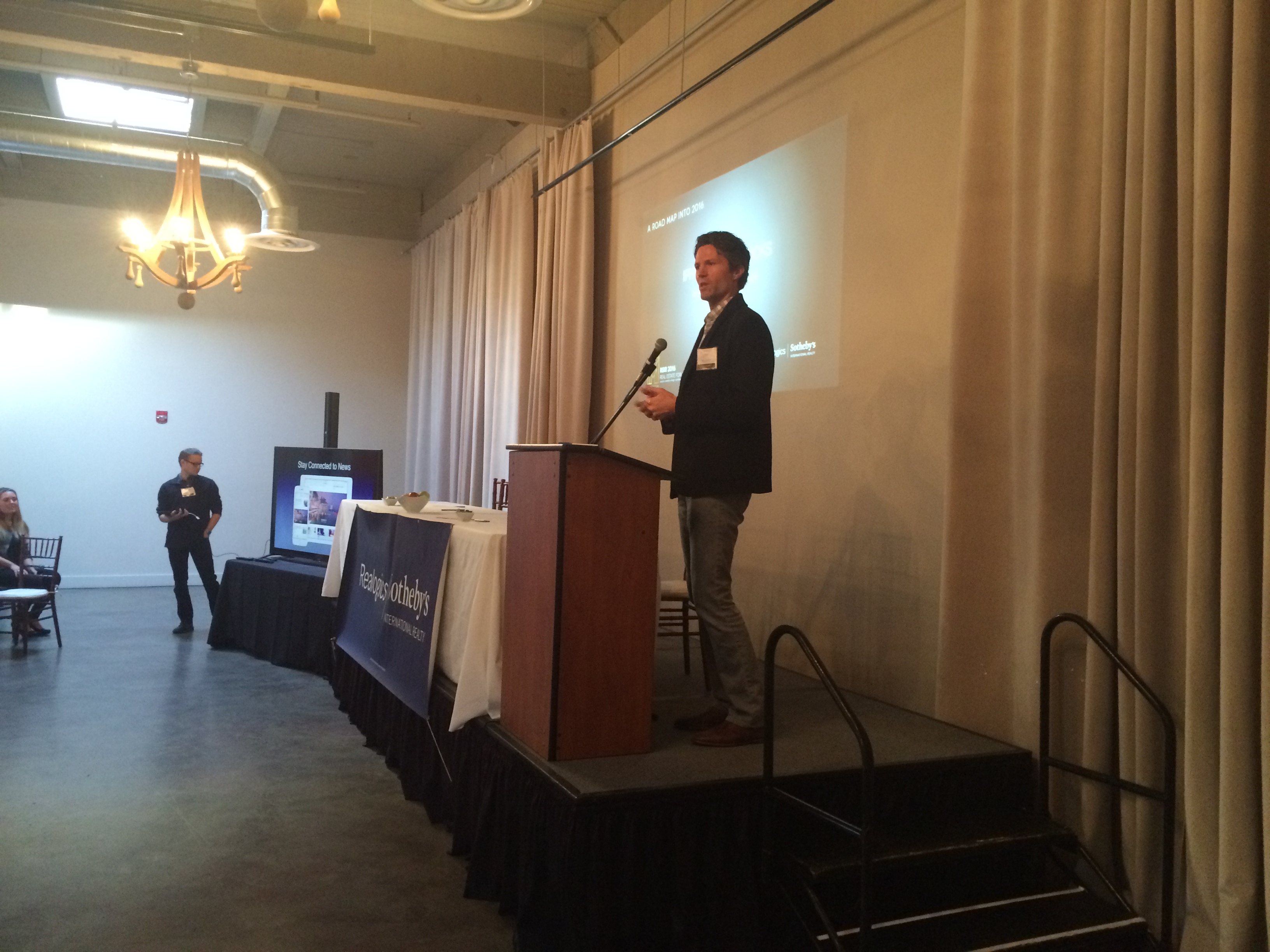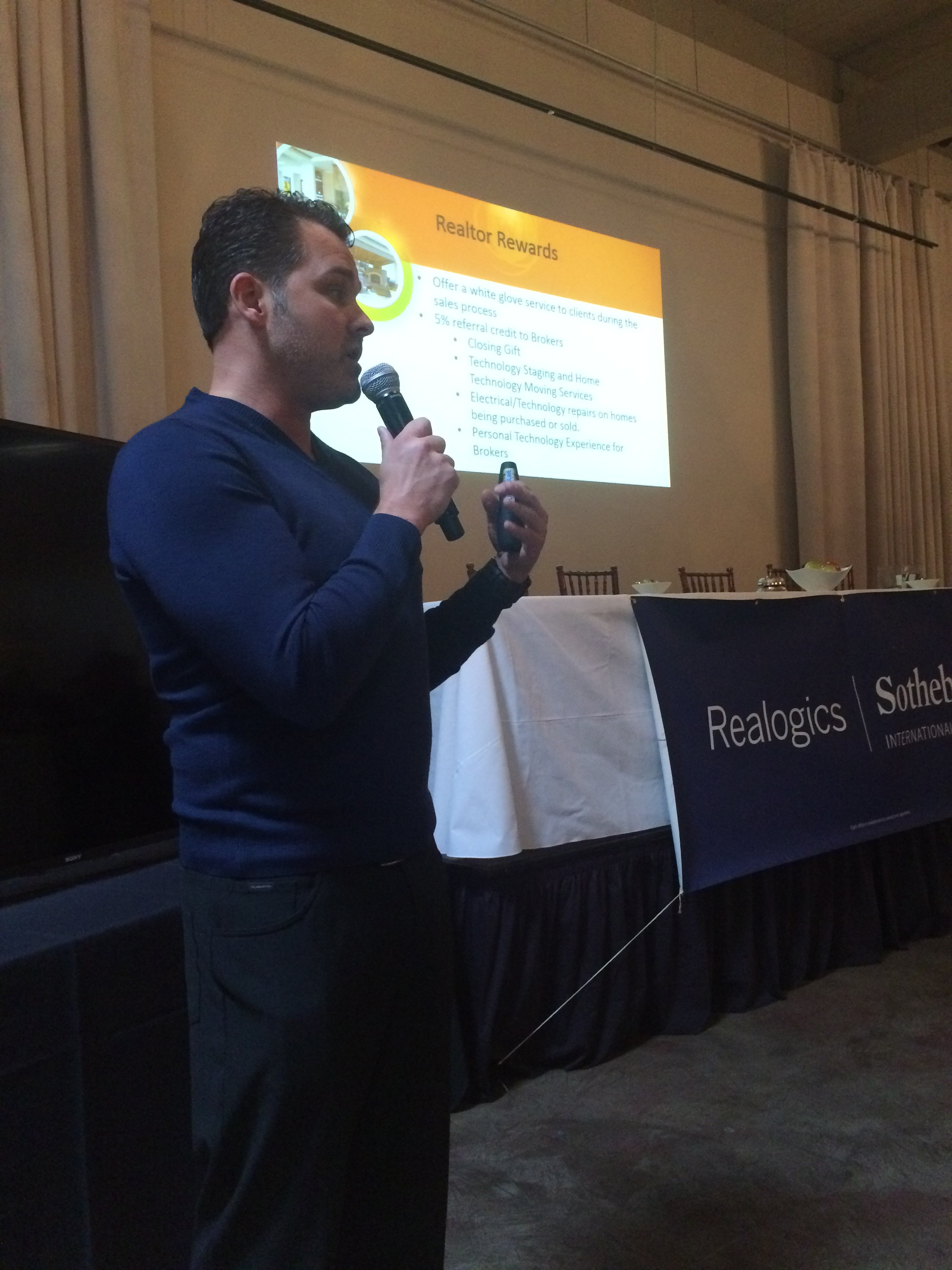 Operations: 2015 Productivity & Growth – The RSIR Operations team led by Michael X. Ford, Designated Broker and Chris Loeliger, Managing Broker Eastside presented on new updates and plans for the coming year. Highlights included dramatic increases in broker count, sales volumes and market share year-over-year as well as numerous significant sales and referral activity. The growing team consists of Lori Burge, CFO; Lisa Villareal, Transaction Coordinator; Karen Vang, Controller; and Brian Leddo, Commissions Coordinator.
Social Media – RSIR Social Media Director Ashley Breunich discussed best practices before engaging a panel of agents with the help of Ian Rosenberg, RSIR's Online Marketing Strategist. The panel consisted of the following agents who have established a strong social media presence: Brian Hopper, Cassie Daughtrey, Sue Eller, Vicki Jackson and Aaron Gazes. Each of these brokers offered advice for posting, shared insights on their favorite social media platforms, provided success stories and attended to questions from the audience.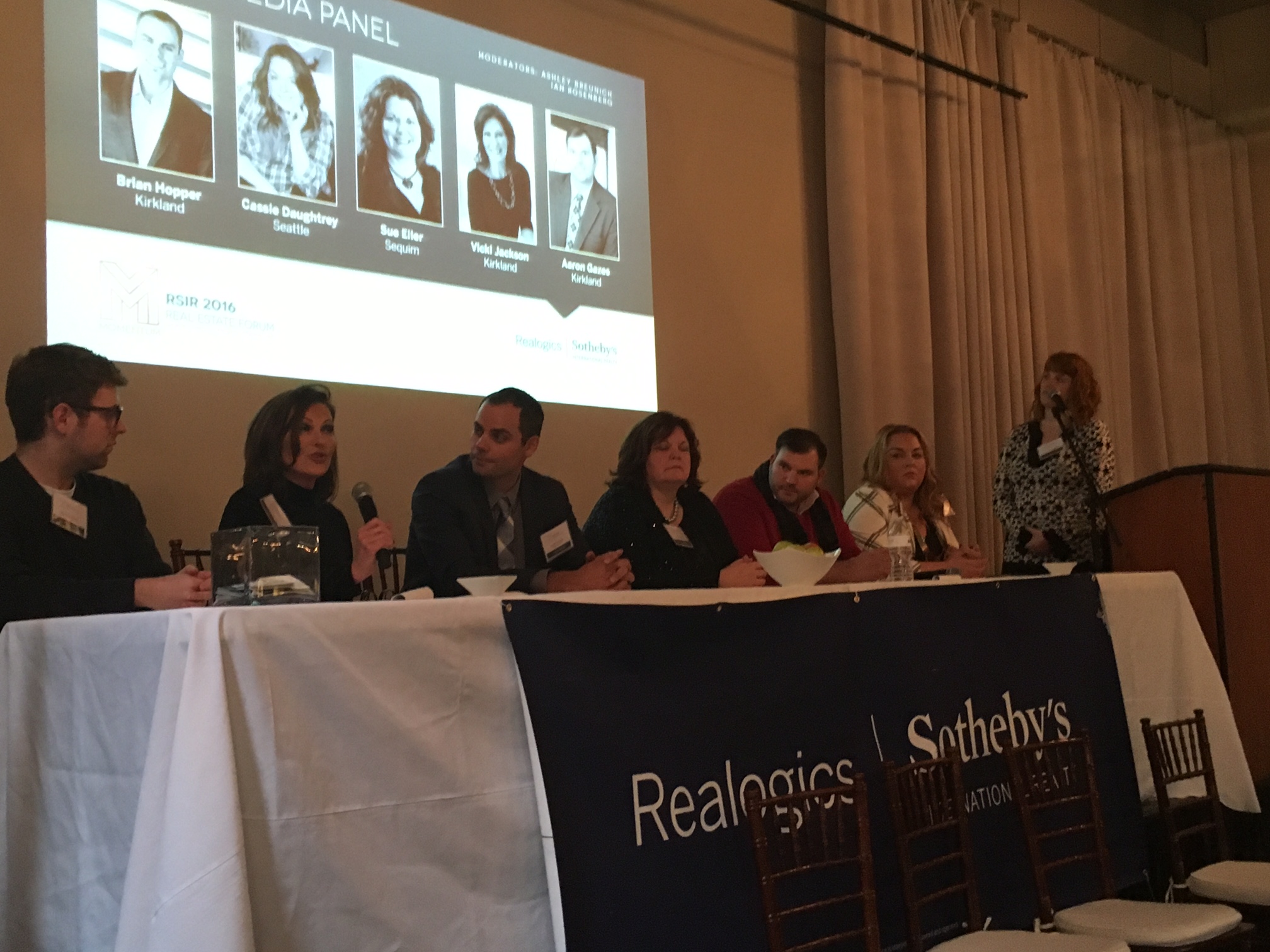 Evoker Films: Video is the New Black — Dean Jones and Andrea Savage took the stage once more for a sneak preview of the Evoker Films and to announce the official release of the campaign. A separate screen room was set up, complete with popcorn and libations for the RSIR team to experience the broker profile series. The firm will have a total of 39 films when complete, presenting a new way for potential clients to get to know agents. Meet our brokers >>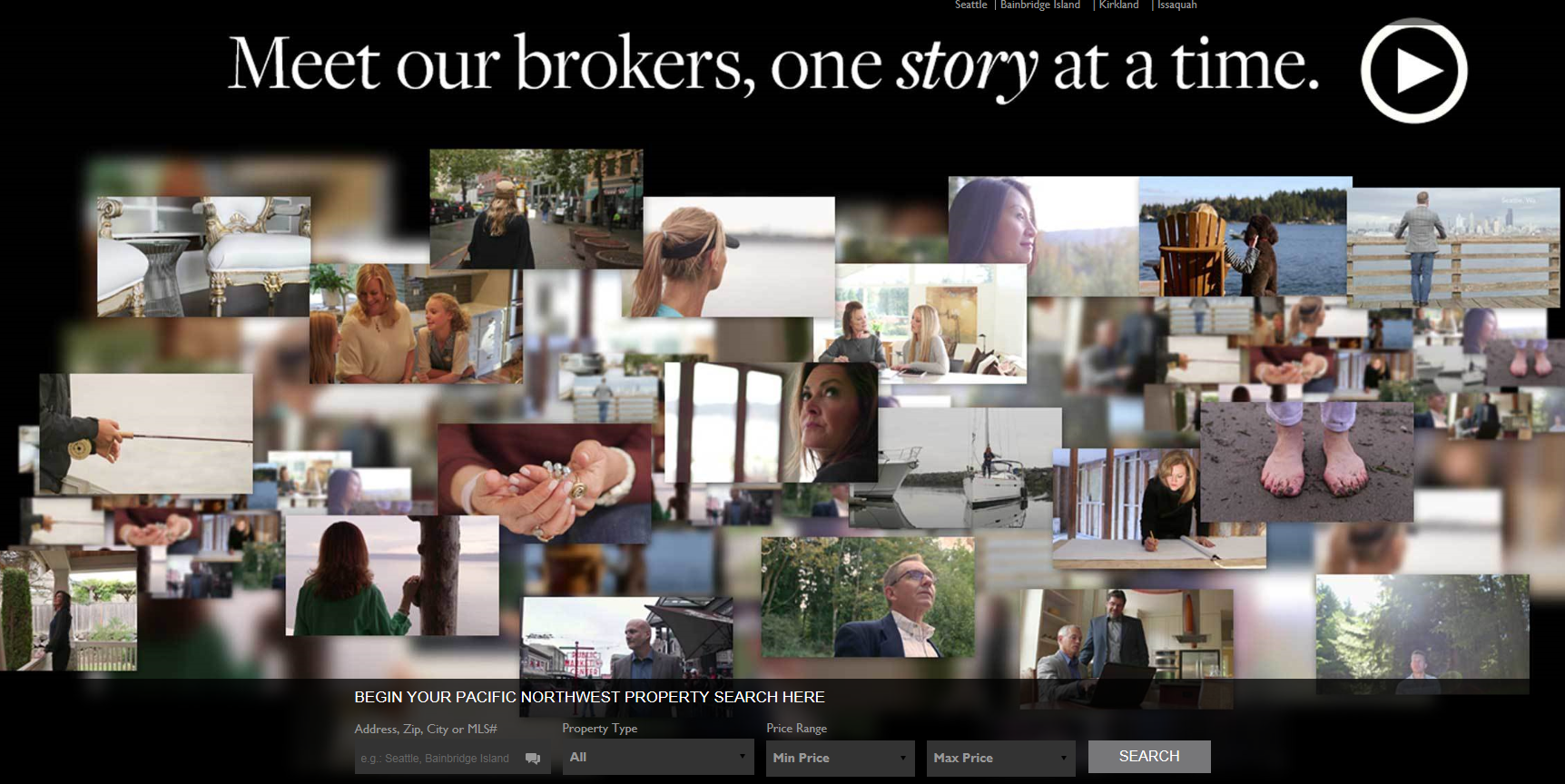 RSIR Agent Panel – The Team Theory – RSIR broker Jay Kipp led a discussion with Sandy Justen, Jim Stroupe, Moira Holley, Dennis Paige and Christine Kipp, which outlined the opportunity to form broker teams. Each broker on the panel either leads or is a member of a group of 3 to 5 brokers. They outlined communication strategies, the benefits of working with a strengthened support system, how to build a successful team or partnership, and more. RSIR's economic structure allows for teams to form and the panel confirmed that the primary benefits include increased production, broker differentiation, and increased work/life balance.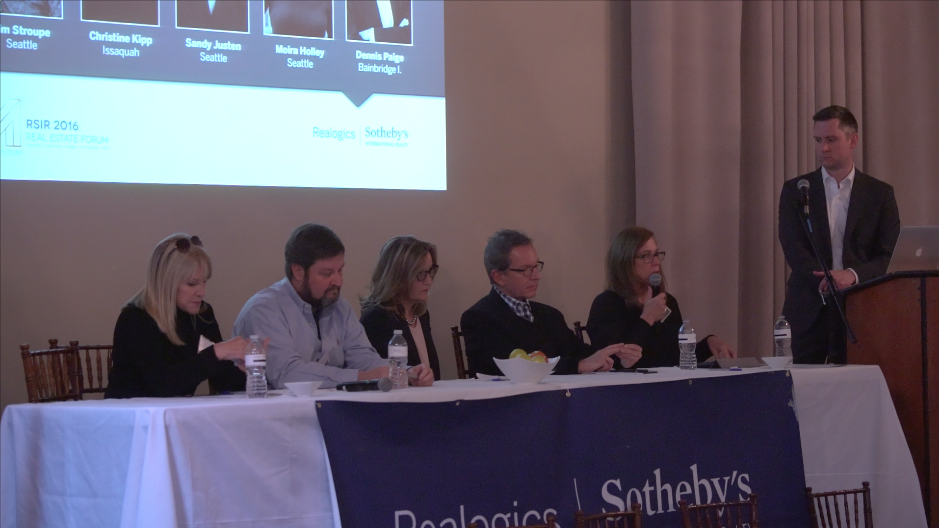 Keynote Address by Steve Games, Chairman of the Board of Pacific Sotheby's International Realty –With more than 35 years of experience in residential real estate, Steve is an innovator and motivator. He discussed how he grew one of the original Prudential Real Estate Affiliates in Southern California to the number one market position in San Diego with a top annual real estate sales volume of $30 billion, which he later sold to Berkshire Hathaway. Following his non-compete limitation he has reemerged as a titan of real estate bringing success to Pacific Sotheby's International Realty as Chairman of the Board. Known for his passion, Steve truly made a "splash" at the event when he doused himself with his bottle of water and encouraged the audience to "wake up" to the reality that global is the new local. He then led a commanding exercise (bringing the entire room to their feet), simulating a couple arriving to Seattle on a plane in the hopes of finding their dream home only to seek help from one of the "backyard brands." "It's not going to happen," proclaimed Games, "nobody's ever heard of them." His point demonstrated that for incoming consumers, there is little to no brand recognition for the regional brands yet for Sotheby's International Realty, consumers know and trust the brand around the world.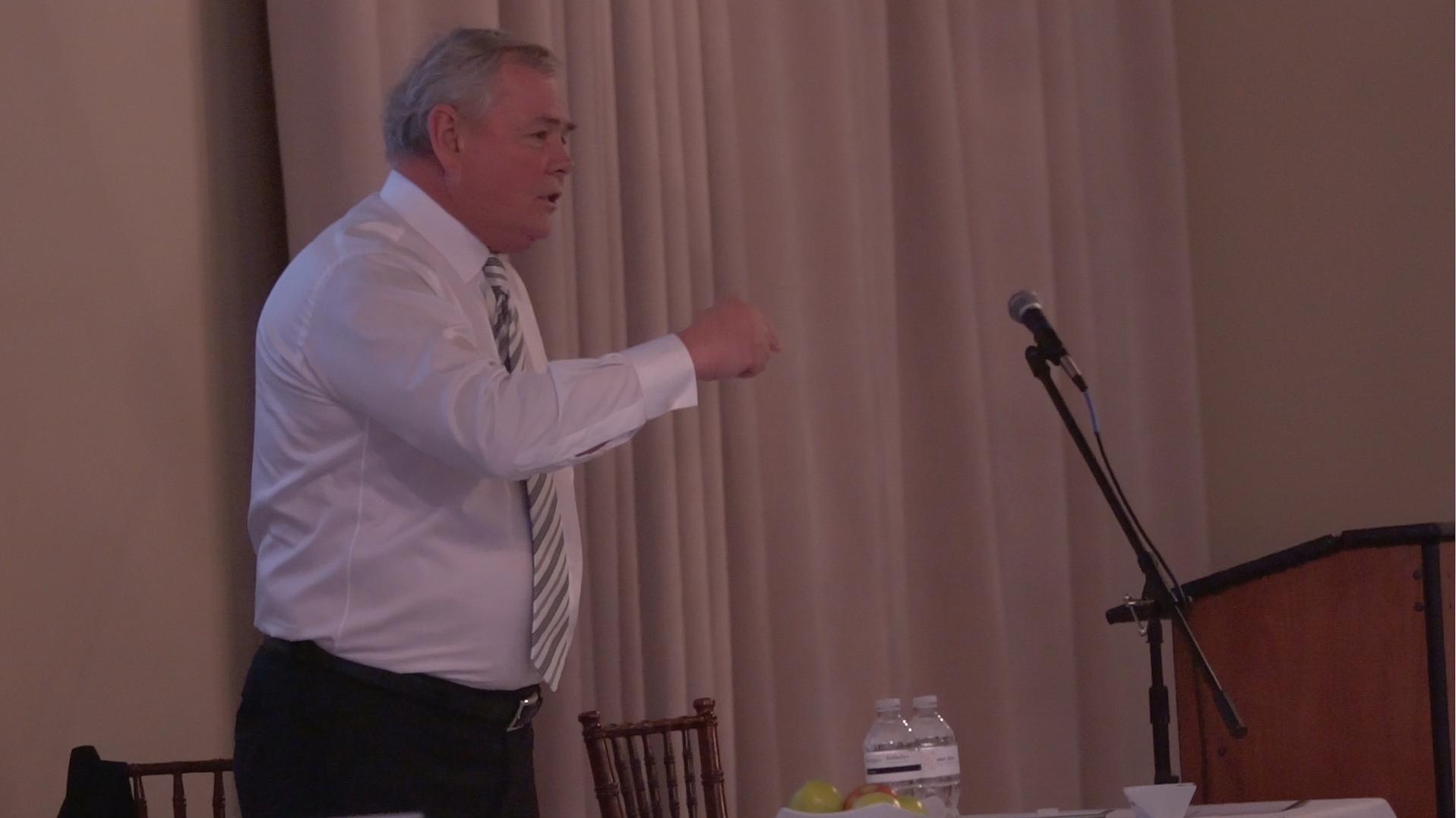 RSIR Agent Panel – Broker Best Practices – Chris Loeliger, RSIR Eastside Managing Broker led a dynamic discussion with Nyda Jones-Church and Brian Arrington of Pacific Sotheby's International Realty, along with RSIR Brokers Sam Cunningham, Val Burmester, Denise Seavitt, Kristi Nelson and Chris Doucet. The panel outlined best practices for brokers to implement on a variety of business aspects, from transactions to client interaction. The panel provided advice on how to charge into new markets, how to prepare for a listing presentation, how to be disciplined in business and how make negotiations more personal.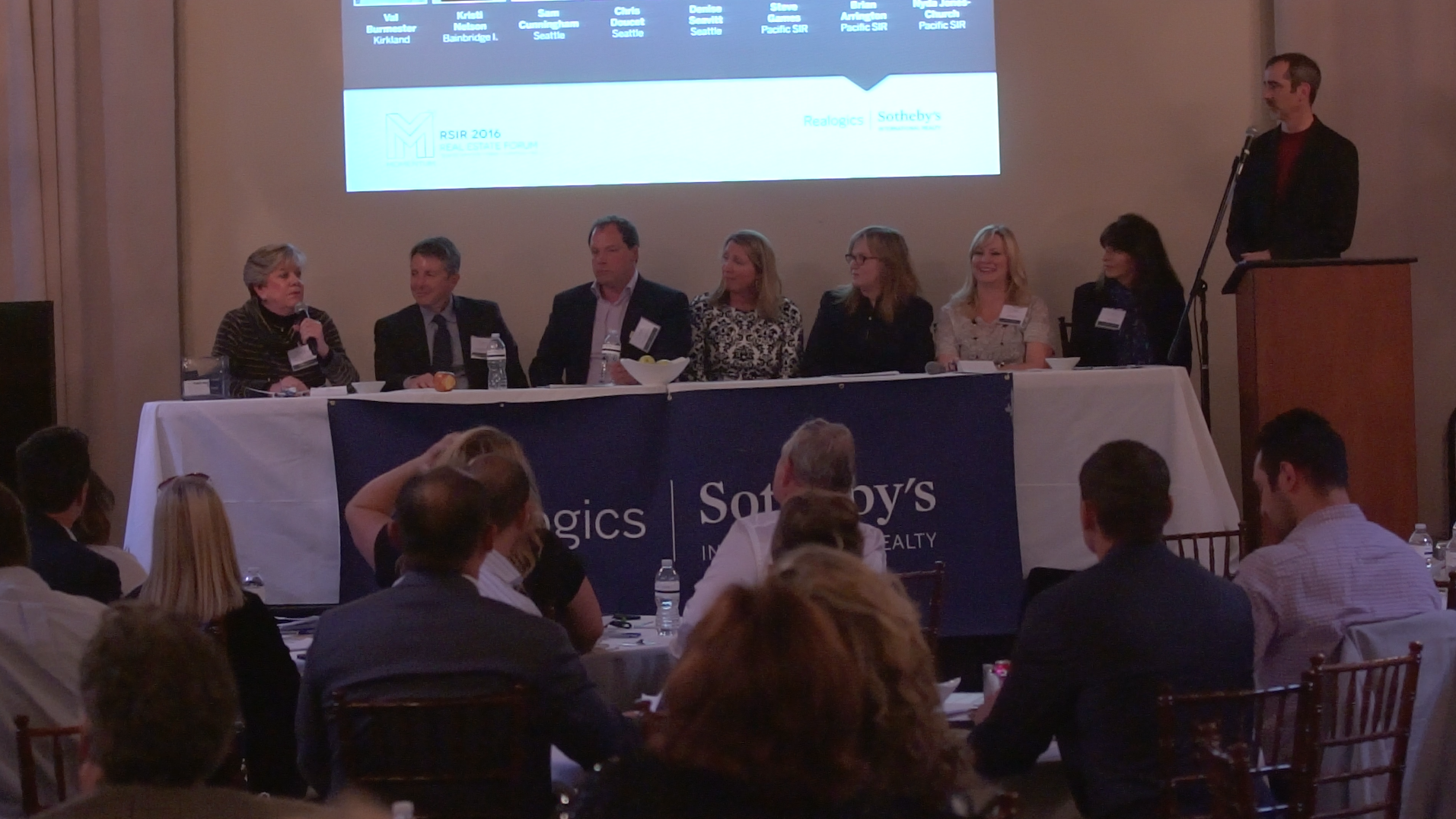 Asia Services Group – Robert Pong, Advisory Council Member for RSIR's Asia Services Group and Dean Jones provided updates on the development of this new division within RSIR that promotes to Asia, primarily within China and outlines the importance of the growing submarket locally. The audience was astounded at the statistical presentation and applauded RSIR's leadership in this growing niche. Additionally, Grace Gu of AdSage presented to exclusive development of RSIR's new WeChat platform and John Spear of Tigeroak Publication showcased the exciting new all-Mandarin publication Seattle Luxury Living including extraordinary distribution channels.
20/20 Vision: The Road Ahead – Presentations by economist Brian O'Conner of O'Conner Consulting Group and a panel discussion hosted by Trevor Bennett of Caliber Home Loans helped the audience understand the fundamental state of the local economy and also the changing lender environment. The Puget Sound region is experiencing a boom of jobs, population growth and housing demand. Yet the substantial majority of new housing is coming in the form of urban apartment housing giving land constraints, traffic congestion, consumer demographics and the high cost of construction for new condominium towers. The buy vs. rent debate, however, is increasingly pointing to a robust for-sale housing market ahead. At the same time, interest rates are expected to rise but generally speaking, mortgage products at Caliber Home Loans are becoming more accessible, providing RSIR brokers with the knowledge and the tools to make the most out of a changing real estate market.
RSIR brokers were elated to learn the firm has entered top ten largest real estate brands* in Washington by total dollar volume generating more than $800 million in gross sales. According to Trendgraphix research, the firm is also the fastest growing* amongst peer companies and maintains the highest production* on a per broker basis with the highest average selling prices for both buyers and sellers. Also of note, the Belltown branch office of RSIR is the producing branch office for downtown condominium sales 2010-2015 (including half of the top 15 most expensive sales in 2015).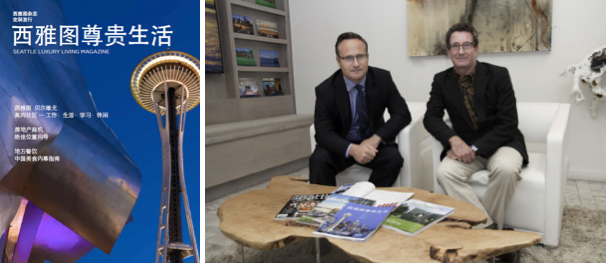 Throughout the event RSIR brokers rallied behind several "Surprise and Delight" drawings for special prizes that ranged from complimentary creative design time and PSBJ "Home of the Day" insertions to a return flight to Las Vegas and a ticket to attend the Global Networking Event, courtesy of Sotheby's International Realty Affiliates, LLC.
The symposium concluded with a group photo and hosted dinner by Herban Feast as RSIR team members were joined by their spouses and the evening evolved into a festive celebration for the holidays.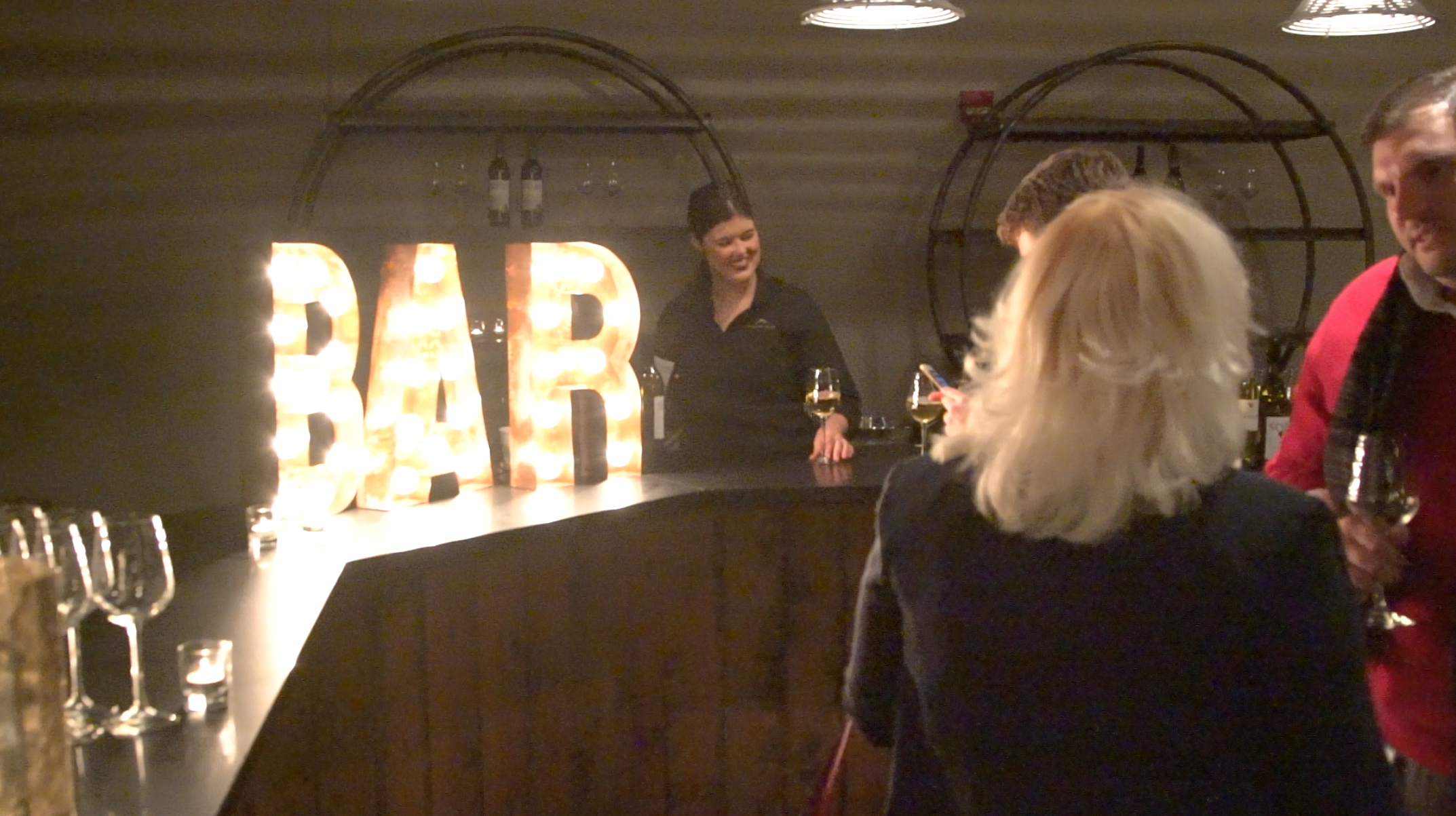 A private performance by Mycle Wastman, a finalist on The Voice delighted the audience rounding off a full day of learning and celebration.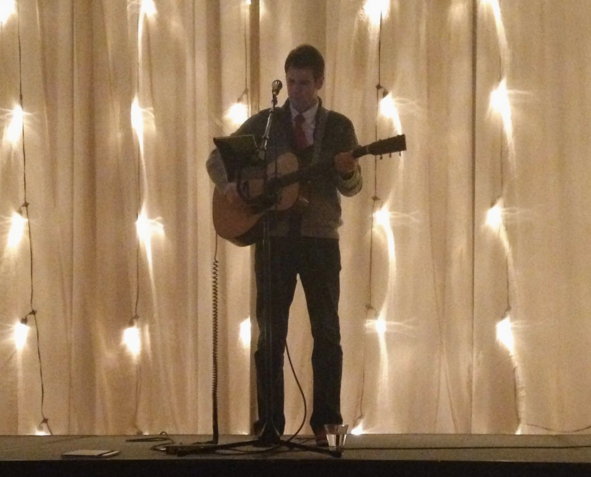 Following the event, some of RSIR's brokers and other participants outlined their key takeaways and enthusiasm for the coming year:
"It was the best real estate event I've ever attended! So much motivation and leadership as we move into 2016." – Aaron Gazes, Broker with RSIR.
"One thing I took away from the meeting was the fact that our team needs to use Rezora more often and in different ways." – Sandy Justen, Team Panel Participant and Broker with RSIR.
"I am proud to have co-sponsored and participated in another stellar RSIR event! On to 2016." – Keith Lashley, 20/20 Vision Panel Member and Loan Consultant with Caliber Home Loans.
"It was fun to hear from everyone and get to know everyone a little bit more. I feel honored to be a part of RSIR nation. I'm looking forward to the Evoker videos, tightening our listing presentations and getting our systems dialed in for 2016." Brian Hopper, Social Media Panel Participant and Broker with RSIR.