Control Your Homes with Control4 Smart Home Automation
Many Residences, One Smart Solution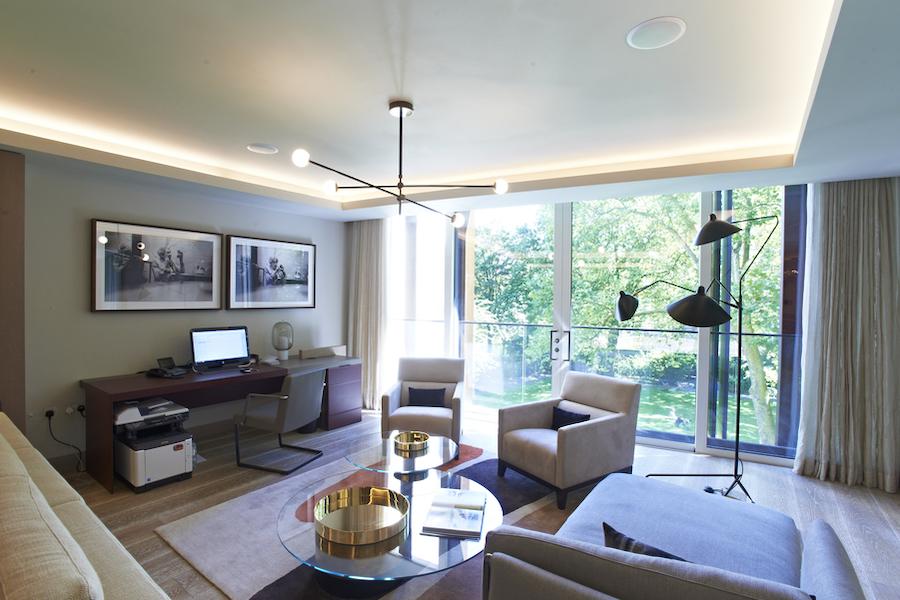 If you already enjoy smart home automation in your Scottsdale-area home or if you're simply getting started in learning about home automation, you've undoubtedly come across the company Control4. Control4 has been in the automation industry since 2003 and has been known for its innovation since its inception.
Control4 is capable of not only controlling the smart home solutions in one residence but multiple residences. Homeowners like you can control dimmable lighting systems, motorized shades, smart thermostats and more with ease with one Control4 home automation system. You can dim the lights in your Scottsdale, AZ home, then check the security cameras in your lake home, all from the convenience of a Control4 OS 3 app on your smart device.
Keep reading the blog to learn about the smart home solutions you can manage with the convenience of a smart home automation system by Control4.
SEE ALSO: Which Voice Control Platform Works Best with Your Smart Home?
Lighting Control
From your kitchen lighting to the lighting in your home theater, you are in control of setting the ambiance within your residences, and you can do so with the tap of a button! Lighting affects aspects of your property beyond ambiance, too. Say you're away for the weekend and enjoying an evening in the outdoor spaces of your lakefront property. You can dim the indoor and outdoor lighting with a smartphone app to fully experience the breeze and the dark, starry sky. There's no need to walk inside to turn off distracting lighting throughout your home. Simply enjoy the night on your lakefront property without moving from your seat.
While you're turning down the lights at your secondary residence, the lighting in your Scottsdale residence will serve a different purpose. The lights around your primary residence are automatically timed to turn on at dusk. Your property will be well-lit to deter potential thieves. You can also program interior lighting to turn on and off throughout your time away with the Control4 Mockupancy feature. This automation feature protects your home by randomizing lighting, shading and audio/video action sequences to simulate someone being home. This randomization also deters potential thieves, keeping your primary property safe while you're away.
Climate Control
While you're at home or away, it's comforting to know the HVAC in your home is working properly and efficiently. You can monitor the temperature in both residences using a smart device or wall touch panel. By integrating smart thermostats and temperature sensors into your Control4 home automation system, you'll be able to program designated Away scenes to ensure your heating and cooling systems aren't running while you're away.
You can also integrate water leak sensors into your home automation system so you'll be notified immediately if any water pressure changes occur or if leaks are detected. Potentially thousands of dollars can be saved with the addition of these smart solutions in any of your residences.
Wipliance is a Control4 Authorized Diamond Dealer, specializing in home automation solutions in the Seattle, WA and Scottsdale, AZ areas. Whether you'd like to manage the smart solutions of one residence or several, Wipliance can help you get started on your home automation journey.
Call us today at (480) 771-5500, complete our online contact form, or chat with a representative below using the button at the bottom of your screen.