Beginner's Guide to Focal Home Audio
Discover the Difference of Focal Speaker Solutions for Your Home Audio System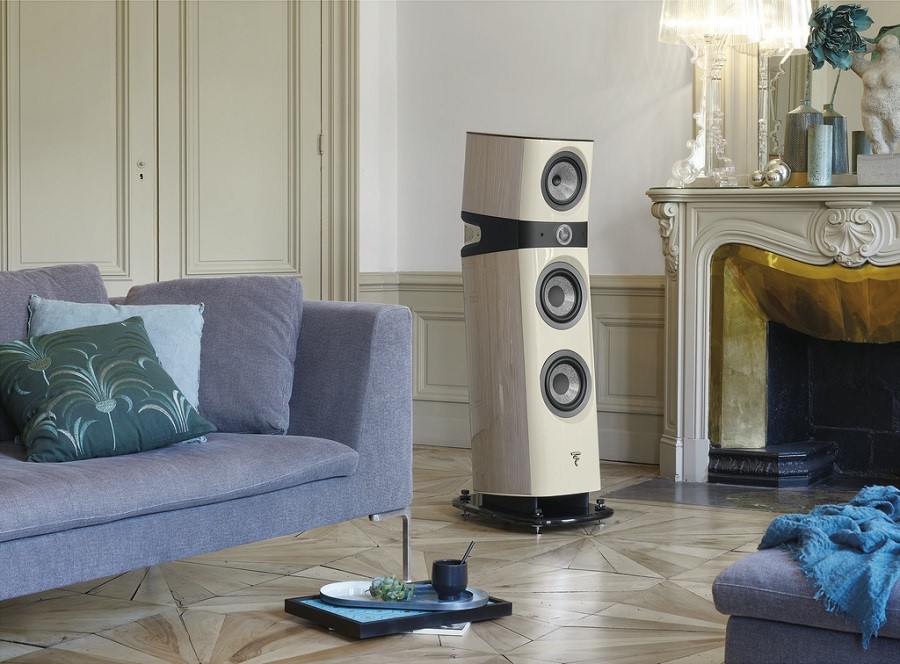 Music plays a significant role in our lives, whether we know it or not. It stirs our creativity and motivates our workouts; it gives us energy and can even help us sleep at night. No matter how you use music in your Scottsdale, Arizona-area home, the quality of that music is only as good as the speakers you use to listen.
When you immerse yourself in your favorite songs with high-end speakers by Focal, you'll explore new realms of listening enjoyment you didn't know were possible. But what exactly sets Focal apart from other high-end stereo speaker brands? Read below to discover the difference and learn why you should consider incorporating Focal speakers into your home audio system.
SEE ALSO: Dabbling in Home Audio? Here's Why You Should Hire a Pro
A Brief History
In 1979, a small precision mechanics company established the first workshop for manufacturing speaker drivers. Now known as Focal, the French heritage company went on to influence the global acoustics market for the next four decades.
1995 marked a significant turning point for Focal with their revolutionary creation of the Utopia luxury loudspeaker, which was met with high praise by the international press and became a global reference in the world of acoustics. Their industry-leading luxury speaker creations continued, with the Utopia Be in 2002 and the Utopia III in 2008.
Today, Focal offers six stunning product lines of high-fidelity home audio speakers and subwoofers that equally unify technology, mechanics, noble materials, and design to push the limits of high-fidelity sound and offer music enthusiasts a truly unique listening experience.
Why Focal?
Focal stands apart from its competitors by being one of the only manufacturers to continuously invest in acoustic research in order to provide the absolute best in high-fidelity stereo speaker solutions. With every year that passes, Focal increases its expertise in speaker driver technology to provide a more enriched collection of products that reproduce artists' musical creations as faithfully as possible.
What's more, Focal uses a variety of unique, high-quality materials such as pure beryllium, aluminum, and Kevlar in their woofers and tweeters that not only keep their speakers low in mass but make them up to 180-times more rigid in flexure than common polypropylene-made speakers. The more rigid the speaker, the higher the audio quality.
Among Focal's leading cone technologies are their inverted dome tweeters, which set them apart from the classic dome we typically see in popular speaker solutions. Focal's inverted dome tweeters help keep their speakers lighter and structurally stronger while also producing much less distortion at high frequencies when compared to classic dome tweeters.
Notable Speaker Solutions for Any Luxury Home
We celebrate every high-fidelity stereo speaker that Focal offers, all of which are equally beautiful to the eyes and the ears. With your style, room dimensions, and preferred speaker location in mind, our team at Wipliance can help you select the perfect loudspeakers from Focal that complement your home while revolutionizing your listening experience.

Choose from Focal's three-way floor-standing Aria 926 that is both timeless and modern in design to fit beautifully in any space of your home. Or go with the bold, bi-amplified Scala Utopia Evo floor-standing speaker that allows you to fine-tune sound by personalizing the registers. The options span for miles, but one thing remains the same: every speaker solution by Focal promises truly uncompromising studio-level sound quality that faithfully reproduces music the way it was meant to be heard.

Ready to experience Focal in your home? Learn more about their product line and what will work best for your home audio system by contacting our team here or sending us a live chat below now! We look forward to helping you transform your listening experience with Focal.

No video selected.