Gear Up for 2019 with Control4 Home Automation
Smart Home Solutions for Every Moment in Your Life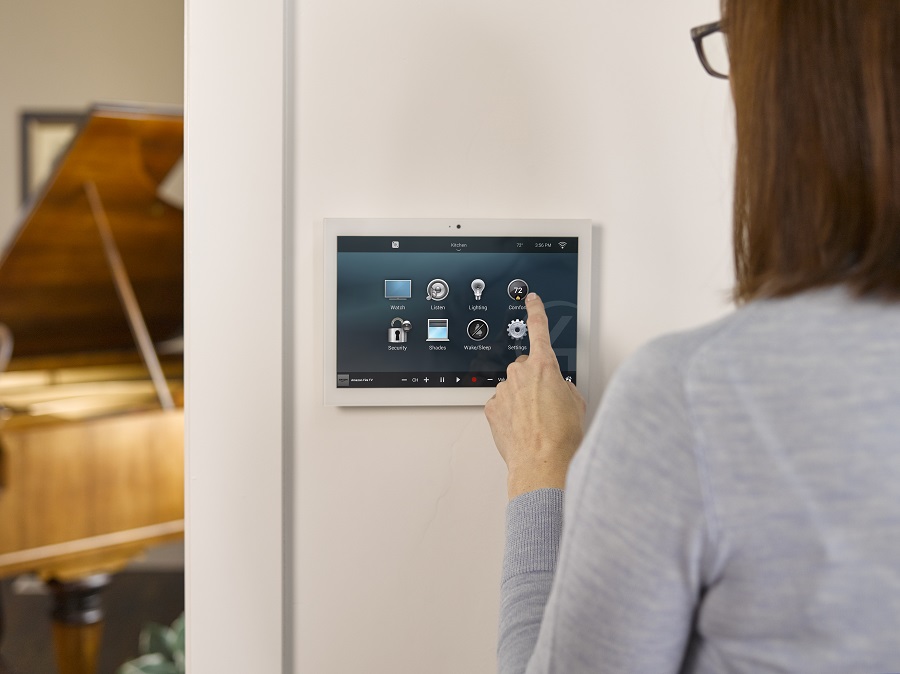 As the new year rolls in, it's time to start fresh and make plans to accomplish personal goals in 2019. One of the best things you can do to stay on track with your resolutions is to automate menial tasks in your day-to-day routine so that you can focus on the bigger picture.
Imagine being able to control virtually every function of your home at the touch of a button. You'd never have to think twice again about your home's safety, your electricity use, entertaining pressures, and more. With the unbeatable convenience of a Control4 home automation system, it's easy to focus on what matters most this year.
As a platinum-level certified Control4 dealer, we at Wipliance take pride in transforming properties in Bellevue and the greater Washington area into astonishing smart homes. Learn how we can help you gear up for the new year with a Control4 home automation system. Just keep reading for more.
SEE ALSO: Control 4 - Home Automation with Wipliance
Make Entertaining a Breeze
A lot goes into hosting the perfect get-together for friends and family. Maybe one of your resolutions this year is to open your home to more entertainment and build closer relationships with loved ones. A Control4 home automation system can help you keep the party going so you can focus on the people that matter.
From a single interface, access all of your music and video sources from any speaker or TV in your house. Stream online tunes or your favorite vinyl record across your house, access your movie collection from any TV, and pause and play whenever you desire. Control4 integrates with popular platforms like Apple TV, Netflix, Spotify, TIDAL, and more to bring you ultimate entertainment from the convenience of one universal control interface. 
Keep your home comfortable by integrating Lutron's smart lighting control systems with Control4 and schedule scenes that match the mood of your gatherings. Set the scene to "Movie" and watch as your lights automatically dim or turn off based on your customized settings and your TV or projector automatically turns on. Control all the lights in and outside your house from one interface, so you never miss a memorable moment.
Travel with Confidence
Preparing for an extended vacation can be stressful knowing your house may be susceptible to crime. If one of your resolutions this year is to travel more, leave your home in the safe hands of a Control4 home automation system integrated with Alarm.com
Alarm.com offers best-in-class smart home security features so you can feel confident when you are away from home. Monitor your home at any time while you're away and receive video alerts if activity is detected. Arm and disarm your alarm system from the touch of a button on your smartphone or tablet and get notifications if any sensors in your home are broken or malfunctioning.
With a Control4 system, integrate Alarm.com and your Lutron lighting system for even more security. Set your lights to automatically turn on when unwanted activity is detected on your property to deter potential criminals, and automatically send an alert to your phone and the authorities. Best of all, though, you don't need to access each of these systems through separate mobile applications. You can control and access everything from the Control4 user interface.
Lend a Hand to the Environment
With the discussion of climate change on the rise, maybe your resolution this year is to become more energy efficient. Go green with a Control4 system that can manage your thermostats, motorized shades, and lighting so you can be as efficient as you desire.
With tracking features, alerts, and automatic settings, you can control your entire home's ecosystem to ensure lower electricity bills. Set scenes to automatically turn down your lights, shut off your heater, and lower your shades for convenient energy savings. If you're away, take control of your home's energy usage from anywhere with the Control4 app for peace of mind and ultimate savings.
If you're ready to seize the new year and stick to your resolutions, home automation can assist you every step of the way. Start 2019 right with a Control4 system for everyday convenience.
Our Wipliance team in Bellevue can help! Just contact us here or chat live with us below. We'd love to hear from you.