How Smart Technology Gives Homebuilders a Competitive Edge
Wipliance Makes Your Beautiful Homes Brilliant with Control4 Automation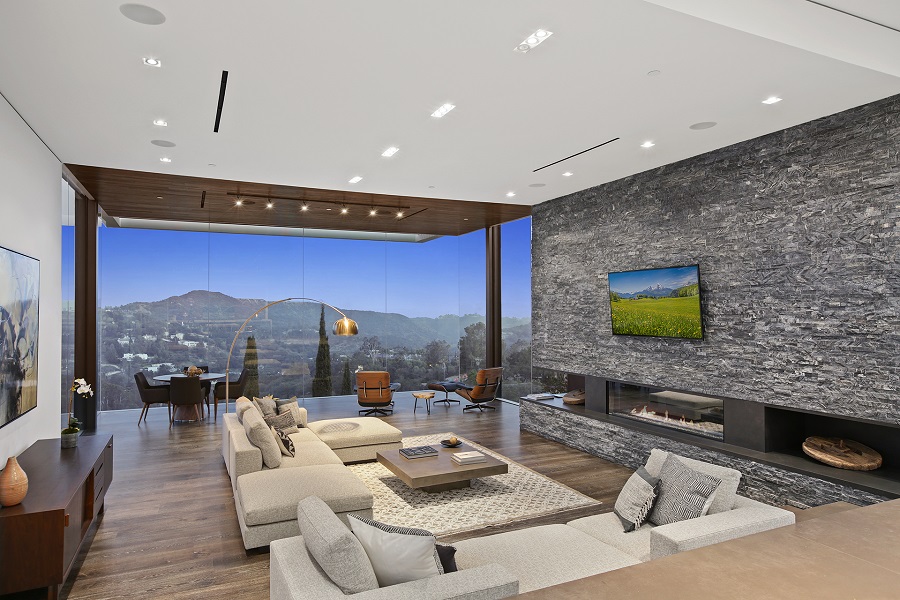 Homebuyer interest in automation and control systems is surging at an all-time high. As consumers increasingly understand the value, safety, and convenience that a smart home provides, they not only desire smart home technology but expect it when on the hunt for a new dwelling.
If you're not already incorporating smart technology into your builds, you may find yourself lagging behind the real estate competition. Instead, partner with our team at Wipliance to implement a robust, reliable, and customized Control4 home automation system into your builds. Read below to learn how a home automation system will give your properties in Scottsdale and the broader Arizona area a competitive edge.
SEE ALSO: The 5 Most Important Components of a Smart Home
Fulfills Customer Demands
Coldwell Banker's 2018 Smart Home Marketplace survey showed that more than half of consumers believe smart home technology is important for their current or next home, with the most desired smart home automation technologies including thermostats, sensors, alarms, and lighting.
While smart home technology certainly includes the bells and whistles, like motorized TV lifts and LED accent lighting, customers are increasingly looking for homes that provide smart solutions for increased security and convenience.
A Control4 home automation system puts ease and peace of mind in the palm of the homeowner's hand, with the ability to control every function in the home at the press of a button. From lighting and temperature to door locks and surveillance cameras, your next buyer will be able to monitor and control the status of their home from Control4's intuitive interface no matter where they are -- whether in the Scottsdale area or halfway around the world.
Adds Significant Value
If this wasn't already apparent, smart home technology adds significant value to your home builds. By implementing an expandable Control4 home automation system into your properties from the start, you're not only granting the growing needs of the customer, but you're also preparing your builds for the future — and staying ahead of the competition.
The smart home market is growing at an alarmingly fast rate, with the expectation to reach $53.45 billion worldwide by 2022. By investing in smart home technology for your builds, you'll set your company up for success by showing customers that you're listening to their needs and are educated in the products they are searching for.
Our award-winning team of smart home integrators has designed and installed countless home automation systems for properties spanning from Arizona to Washington, creating a trusted name for ourselves. When you work with us, you're also showing your customers that you value only the best service and expertise when it comes to bringing smart technology to your builds.
Want to see for yourself? Get a glimpse into this luxury Arizona smart home that we had the pleasure of working on with Charleston Properties:
Allows for Customization
Because your customers' wants and needs are always changing, it's important to implement an automation system that can grow and change with them. Our team will work with yours to build a foundational Control4 system that is easily customizable and allows for homeowners to expand control to other rooms, connect new devices and solutions, and more, whenever they desire.
Control4 is the mastermind solution for easy expansion and customization for any homeowner, making it easy for virtually any appliance or device to intelligently communicate with each other. From added smart door locks to an expanded home theater system, Control4 gives the homeowner the ability to easily control every technology in their home from anywhere in the world with an internet connection.
Our team is ready to help upgrade your builds with robust, reliable Control4 home automation. Whether you have more questions about the growing smart technology climate or are ready to partner with us, contact us here to talk with a Wipliance team member today!