How to Transform Your Outdoor Spaces for Full-Time Fun
An Outdoor Entertainment System with Indoor Comfort is Easier Than You Think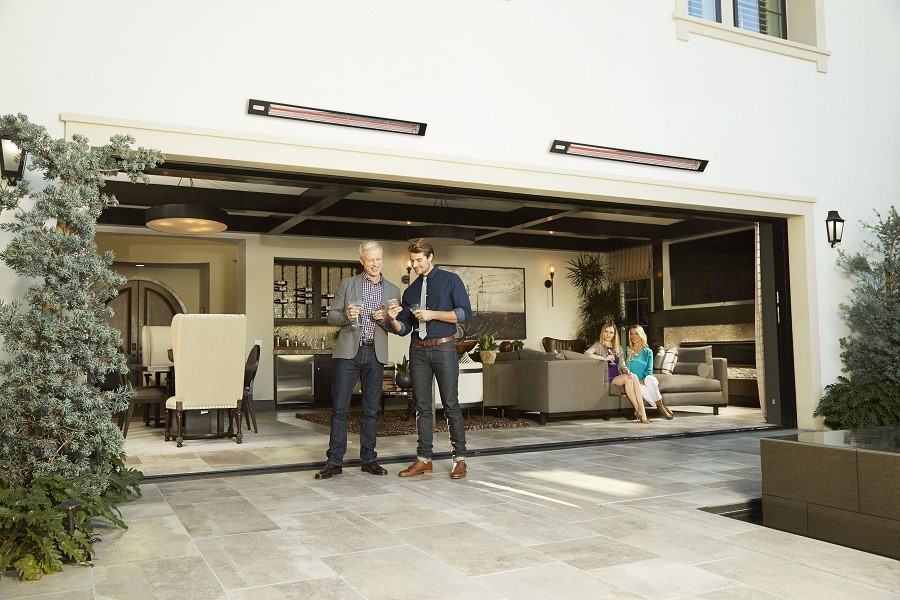 Your outdoor spaces are some of the most entertaining areas of your home when the weather is right. But throwing an outdoor get-together isn't as easy as taking your indoor party to the backyard.
Because outdoor entertaining in Mercer Island or anywhere on the Eastside can seem intimidating for those who may not have a proper outdoor entertainment system suited for year-round Washington comfort, we've put together a few solutions you can implement to turn that hesitation around!
So, dust off your patio furniture and prepare for some extended outdoor fun with the solutions listed below.
SEE ALSO: 3 Must-Have Technologies for Year-Round Outdoor Enjoyment
Outdoor Audio
One of the most important ingredients to any good get-together is music. While it can be easy to create a soundscape indoors, it's just as easy to make the same mistake of placing one or two speakers outside and expecting them to deliver audio to your entire backyard.
Create a robust and reliable soundscape in your backyard with weather-proof speakers from Origin Acoustics that blend in with your landscaping while delivering high-fidelity sound in windy conditions, harsh rains, and extreme temperatures. Even extend your tunes to the pool with underwater audio options so you never miss a beat while above or below the surface.
No matter the size of your outdoor space, our team can design and install the perfect-sized audio system that is evenly distributed and also capable of easy expansion should you decide to add to your property. And while the technology is advanced, controlling it is as easy as a simple touch of a button through integrations with your home automation system and its mobile control applications.
Outdoor Heaters
Although Eastside weather is generally comfortable, it stays chillier for a big part of the year, which can discourage patio parties. A great solution to extending your summer months and keeping the fun outdoors is using infrared heaters for customized climate control.
Infrared heaters from Infratech emit safe, clean wavelengths of light that can only be absorbed by solid objects, transferring heat instantly to a person, chair, or floor rather than heating the air. This prevents heat from being "blown away" in windy conditions, and it keeps you and your guests comfortably warm all day and night.
Never worry about loud operation, greenhouse gas emissions, or uneven heating with Infratech heating solutions. We partner with Obot Electric to install your Infratech heaters precisely how you desire, and our team programs them to integrate with your Control4 system so that you're one touch away from a beautifully comfortable outdoor space all year long.
Outdoor Lighting
Make the most of every outdoor event with complementary lighting that brings personality to your patio. Tunable LED lighting can match the mood of every part of your outdoor space, from warm candlelight colors around your furniture to a cool, bright blue in and around your pool and hot tub. Brighten, dim, and change the colors of your lights with one control, or even set them on a schedule to change on their own.
Make your backyard not only a fun place to hang out at night but a safe place, too. The proper outdoor lighting installation can deliver both elegance and security for your outdoor space so you never have to worry about bringing the party inside when the sun goes down.
Want to learn more ways you can transform your outdoor space for full-time fun? Our team of indoor and outdoor smart technology integration experts is ready to help.
Just contact us here or send a live chat below to start talking with a Wipliance team member today.