Quick Guide: Which Lutron Lighting Solution is Best for Your Home?
Lutron Lighting Control Offers the Perfect Fit for Any Space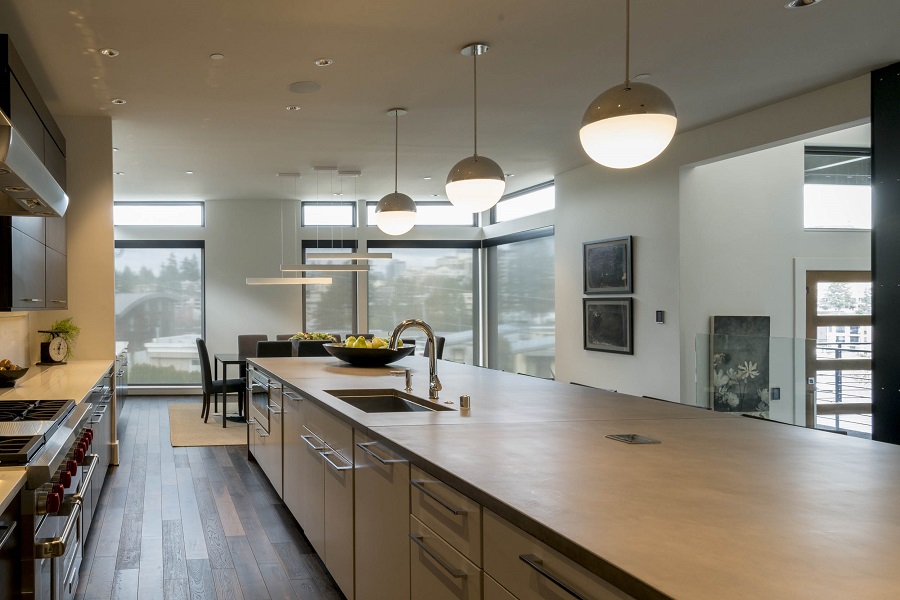 Whether you know it or not, the lighting in your home has a significant impact on your everyday life, from your productivity to your safety and even your health. It's no wonder more homeowners are switching to smart lighting control solutions to bolster the many benefits that lighting adds to our routines and overall wellbeing.
But with the wide selection of smart lighting solutions available, how do you decide which one is right for your Scottsdale-area home? Our team of trusted Lutron lighting control experts can help.
Whether you're searching for a single-room solution or a whole-home lighting control system for your expansive Arizona or Washington property, Lutron has a perfect solution for you. Read on to explore and compare Lutron's three-tier residential lighting solutions to decide which one is the best choice for your home.
SEE ALSO: How to Live Better with Lutron Tunable Lighting Control
Caséta for One-BEdrooms
If you're looking for individual lighting control in a single room or small condominium, then Lutron's Caséta may be the ideal solution for you.
This wireless mini-system is perfect for both new construction and retrofit projects, works with up to 50 connected devices, and even integrates with your motorized shades, thermostats, and more for tailored control.
Program personalized scenes like "Goodnight" that lower your shades, turn off your lights, and lowers your thermostats — all with just a tap. Schedule your lights to adjust based on the time of day, and even have them turn on and off while you're away to simulate that someone's home.
Control is always seamless with Caséta, whether you choose to use the Lutron mobile app, your voice control assistant, or the Lutron Pico remote.
This entry-level system is perfect for starting small, but keep in mind that expansion is limited. If you're considering adding control to more spaces in the future or you have a larger home here in the Scottsdale area, then the following two options might be better for you.
RadioRA 2 for Mid-Range Homes
Meet the lighting control demands of your single-family home with RadioRA2, Lutron's second-tier wireless system that works with up to 200 connected devices.
Like Caséta, RadioRA2 is excellent for both new construction and retrofit projects due to its wireless nature. Lutron's smart dimmers, switches and keypads can replace your existing light switches and connect to a main repeater using RF technology. Additionally, a RadioRA 2 system integrates with a variety of connected devices for comprehensive control.
RadioRA2 provides the same control features as Caséta, such as programming scenes and scheduling lights; but this system takes customization a step further with beautiful keypad and touchpad models that come in a variety of styles and finishes to complement your interior design.
By choosing RadioRA2 over Caséta, you will also enjoy additional features in the Lutron app that allow you to create new light and shading scenes, look in on your home from anywhere with an internet connection, and much more.
But the benefits don't stop there. If you're looking for a comprehensive system that offers unparalleled whole-home control for an unlimited number of devices, read on.
HomeWorks QS for Expansive Properties
Experience the absolute best in smart lighting control with HomeWorks QS, Lutron's top-tier system that offers the most comprehensive solutions for large-scale luxury homes.

HomeWorks QS can be a wireless or wired, panelized system that not only works with an unlimited number of devices but also integrates with shading, audio and video systems, security, thermostats, and even Ketra tunable LED lighting for world-class smart home control.

Enjoy uncompromising reliability and performance when you choose HomeWorks QS to control your property of up to 50,000 square feet. You can also extend control to satellite properties such as a guest house within the same control solution for vast expansion.

Unlike Caséta or RadioRA 2, Lutron's HomeWorks QS offers a wide variety of impeccable keypads, touch panels, and light fixtures to completely elevate the beauty of your home.

What's more, Ketra lighting fixtures even add tunable ambiance to your home with simulated sunlight to help regulate your circadian rhythm for better sleep and overall wellbeing. There's truly no limit to what HomeWorks QS lighting control can do for your home.

Ready to transform the way you use lighting? Our award-winning team of custom home integrators can help you every step of the way, from consultation to design, installation, and ongoing support. Contact us today to get started.

No video selected.