The Next Generation of Luxury Lighting Control by Lutron Is Here
Explore What's New with HomeWorks QS, LED Lighting, & Designer Keypads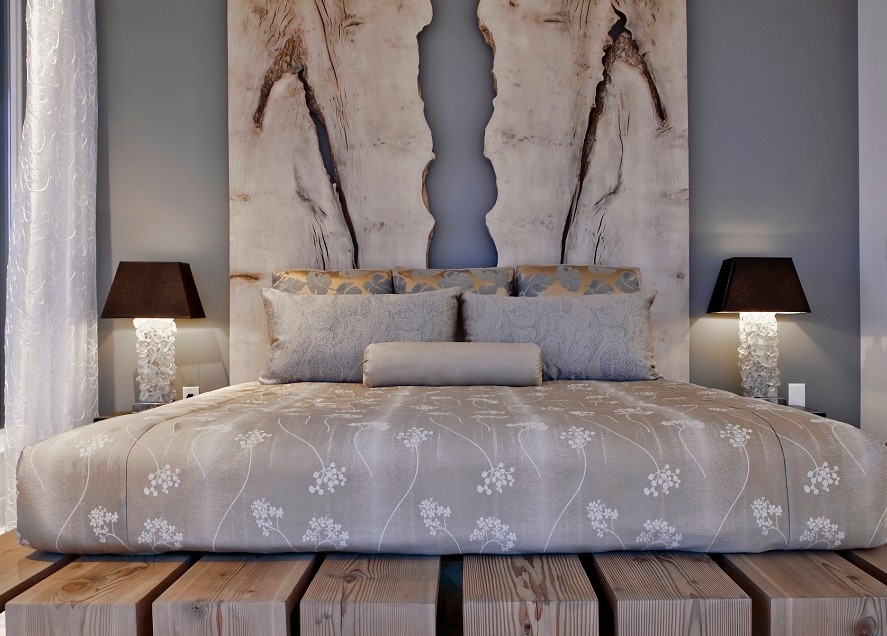 For more than five decades, Lutron has been an industry leader in luxury lighting and lighting controls, delivering the highest performance and most reliable solutions for unique lifestyles across Seattle, Washington and beyond.
As a proud Lutron partner, our team diligently keeps up with the latest innovations and game-changing additions that Lutron brings to their vast portfolio of products and solutions so we can provide you with only the best in smart lighting systems.
Below, we've highlighted a few notable upgrades to Lutron's line of lighting solutions, including improvements to the HomeWorks QS control system, advanced LED lighting, and designer keypad styles. Get the details below!
SEE ALSO: How to Live Better with Lutron Tunable Lighting Control
Improvements to HomeWorks QS
HomeWorks QS is Lutron's most comprehensive lighting control system, perfect for large-scale homes and estates. With HomeWorks, you can effortlessly manage an unlimited number of devices with designer keypads, the Lutron app, sensors, and voice control.
Now, the next generation of HomeWorks features a new and improved QSX processor that brings QS wired, wireless, and Ketra lighting together into a single system for much faster programming and installation. The QSX processor has more power and memory than ever before to manage large, complex projects and allows HomeWorks to securely connect to third-party devices with built-in Connect Bridge technology.
What's more, Ketra light sources are now natively integrated with HomeWorks. This integration streamlines the design, activation, and support of all HomeWorks installations with Ketra tunable lighting. All Ketra light bulbs and fixtures have been rearchitected for improved quality and lifespan and include an updated product line for more variety.
Lastly, homeowners with HomeWorks will relish in an enhanced Lutron app experience that makes it easier and more intuitive to control their homes. Early next year, the Lutron app will make it much easier to control your Ketra lighting intensity, color, and vibrancy from a single interface. You'll also be able to integrate your app with other third-party smart home solutions.
Advanced LED Lighting Control
Switching to LED lighting is one way to curb energy costs while adding beauty to your home, thanks to Lutron's LED fixture solutions. Each offers smooth dimming, superior aesthetics, and can be tailored to accommodate any task in the home. Whether you have Lutron LED fixtures or Lutron controls for your own LED bulbs, you'll benefit from the new LED+ dimmers.
Lutron's new LED+ dimmers are based on a decade of LED control experience. LED+ technology is the simplest way to deliver the highest quality LED dimming because it combines multiple lighting control technologies into a single device. LED+ technology is available in the new Lutron Maestro PRO dimmer; the new RA2 Select, RadioRA 2, and HomeWorks in-wall dimmers; as well as the new High Wattage DIN Module for HomeWorks.
More Beautiful Palladiom Keypads
Lutron features an impeccable array of keypads for on-wall lighting control, but the Palladiom keypad collection undoubtedly ranks first in luxury and sophistication. Palladiom is available in many high-quality finishes, from metal and matte to glass. The collection also comes in several different shades of white, chrome, nickel, polished graphite, and more.

Expanding the collection is the new antique brass finish! Lutron is adding this finish to their collection as an effort to address a major finish trend and to allow homeowners to have an even broader and more sophisticated palette of wall controls to complement their style. The antique brass finish is available now in Palladiom keypads and thermostats, too.

Our team at Wipliance is committed to bringing you the latest in Lutron lighting and other leading home automation solutions that perfectly complement your lifestyle. Learn more about Lutron's luxury line of control systems, lighting fixtures, keypads, and more by contacting our team here or sending us a live chat below now. We're excited to hear from you!

No video selected.