Why Choose Sony Solutions for Your Home Entertainment?
The Sony Home Theater Installers at Wipliance Tell All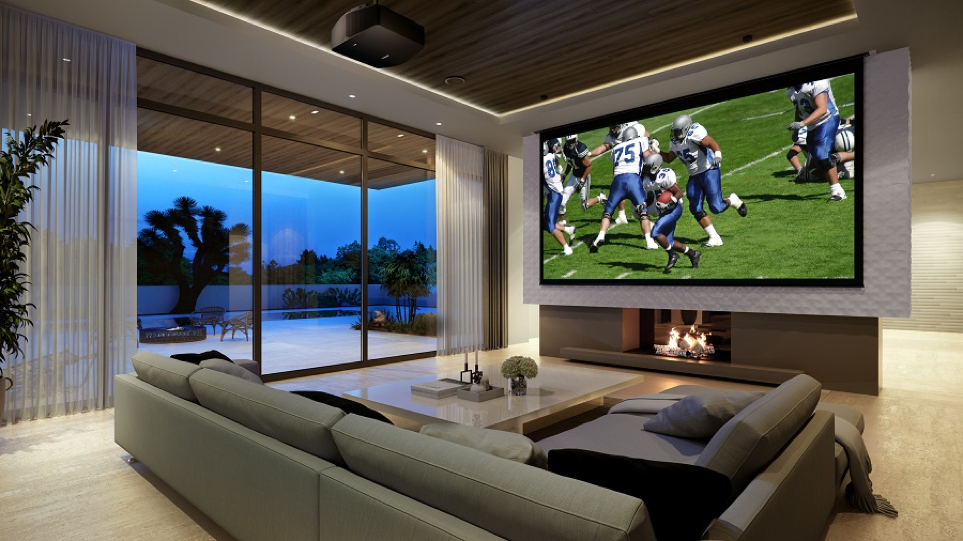 At Wipliance, we partner with many leading brands to create custom technology solutions for our clients in Bellevue, WA. For lighting control, motorized shading, security, total home integration, and more, the brands we work with help us craft solutions that are easy to use and enjoyable to own.
When installing home theater systems, we turn to Sony. No other brand comes close to the expertise that Sony brings to home entertainment. Through their award-winning line of projectors, televisions, and receivers, Sony has mastered the ability to bring the immersive cinema experience to the home.
As a proud Sony home theater installer, Wipliance would love to help you elevate your home entertainment with premium Sony solutions. Read below to learn why we trust Sony for our custom home theater projects.
SEE ALSO: Must-Have Technologies to Boost Your Private Home Theater
A Leader in 4K and HDR
For decades, Sony has played a critical role in the development of the digital cinematic experience. In 2001, Sony kickstarted the 4K revolution by introducing the very first commercial 4K digital projector. Fast-forward to today, more than 15,000 movie theater screens use Sony 4K digital cinema projectors.
Though we aren't visiting public theaters much any more, Sony brings the immersive excitement of true 4K into the home too through their high-end 4K home theater projectors and televisions so that homeowners can experience their favorite media the way creators intended.
Sony is also a leader in High Dynamic Range (HDR), which takes 4K content a step further in performance by expanding brightness and color levels to deliver deeper contrast, greater color intensity, and more detail than conventional video. Movies and shows mastered in HDR, and watched on an HDR-compatible display, deliver an incredibly vivid viewing experience as if it's happening in real life.
But just because a display is HDR-compatible doesn't mean it's capable of displaying all the dynamic range and color in HDR content. That's where Sony stands above the rest. Exclusive features in Sony displays, such as the X1 Ultimate processor, TRULIMINOS Display, and X-tended Dynamic Range PRO, wring out the maximum color and contrast from all your favorite HDR content.
A Display for Every Setting
Whether you want a multifunctional media room or high-end home theater, Sony offers a TV or projector for every type of environment. Choose from Sony's wide selection of 4K and 8K HDR TV displays, featuring LED and OLED screens, voice control capability, and so much more. Screen sizes range from 48 inches to an incredible 98 inches.
Sony's native 4K HDR projectors also lead the industry in performance, with selections for spaces small and large. You'll never have to limit the design of your home when you choose a Sony 4K HDR ultra-short-throw projector that can sit on a table just inches from the wall and cast a display that measures over 100 inches. Or go all out with Sony's VPL-VW5000ES 4K HDR laser projector, which features an impressive 5,000 lumens of brightness for the ultimate home cinema display.
By choosing Sony, you can also unleash the power of IMAX at home. Sony 4K TVs and projectors are IMAX Enhanced, which means they meet the high-quality standards of color, contrast, clarity, and sound of IMAX-compatible content. Elevate every detail and heighten your senses with IMAX and Sony.
Expertly Designed for Integration
Sony premium home products are designed with home integration in mind. Their line of 4K home theater projectors, 4K TVs, and ES receivers smoothly integrate with home automation platforms like Control4 so that installation is efficient from start to finish, no matter the size and scope of the job. Their products also feature IP control for more powerful integration and easy troubleshooting. Operating your home theater will always be quick and simple, no matter how comprehensive your system.

Get the best of home entertainment by choosing Sony. As a certified Sony Diamond dealer, Wipliance can help make it happen. For more information about our Sony offerings, contact us here or use the chatbox below to speak to a team member today.

No video selected.