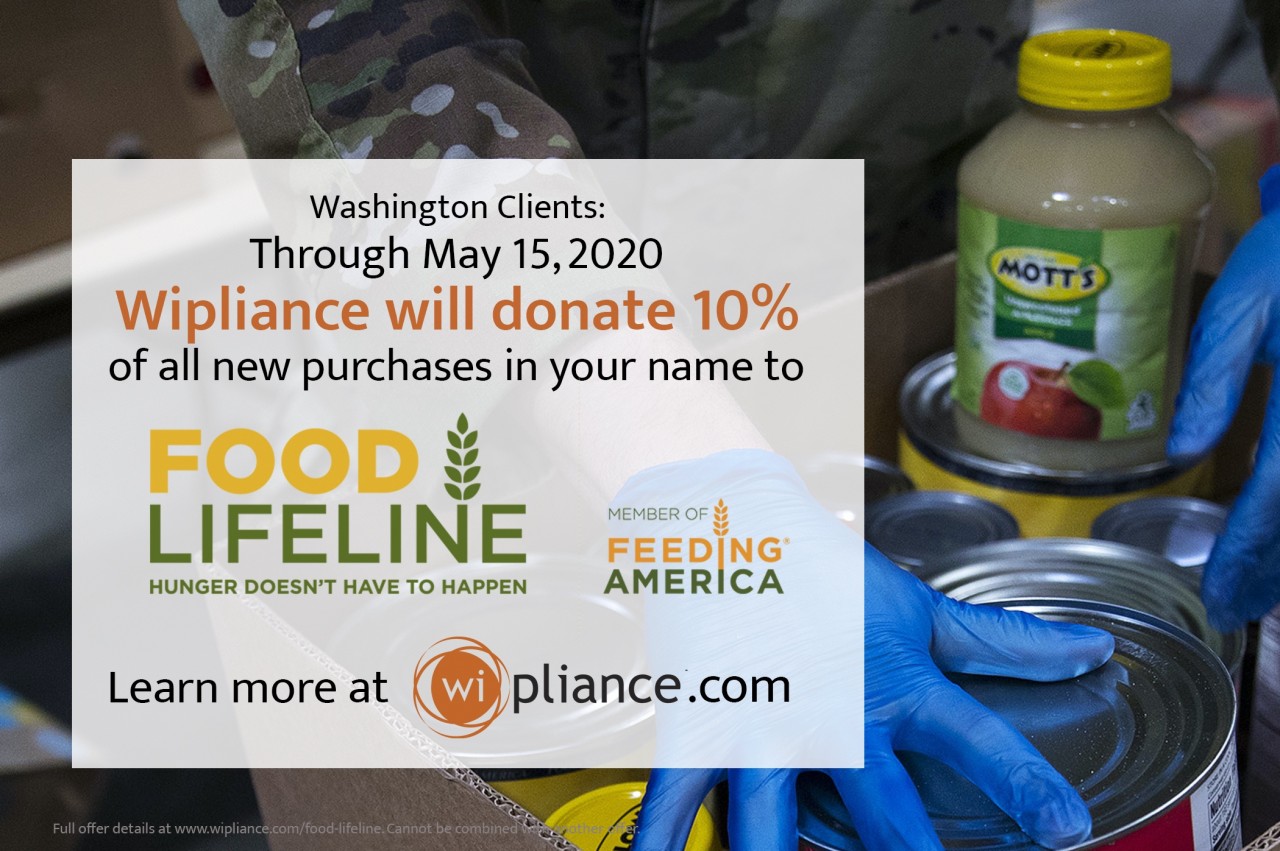 If you have been grocery shopping lately, you have likely noticed it's harder to find staple foods, toiletries, and baby formula. Supply shortages are frustrating for all of us, but for those who were already facing food insecurity before the pandemic, the situation is far more dire.
Wipliance is partnering with Food Lifeline – Western Washington's largest hunger relief agency – to make sure that hunger doesn't have to happen in our communities.
For every new project purchased, Wipliance will make a donation in your name valued at 10% of your purchase. We are working to make sure that those struggling to make ends meet always have access to nutritious food.
Food Lifeline serves more than 700,000 people annually via their network of over 300 food banks, shelters, and meal programs.
In 2019, Food Lifeline distributed 58 million pounds of food via this network - the equivalent of 49 million meals. Food Lifeline has seen a 30% increase for food assistance across the state as a result of the COVID-19 crisis.
To learn more, visit wipliance.com/food-lifeline or call us at 425-702-8600.