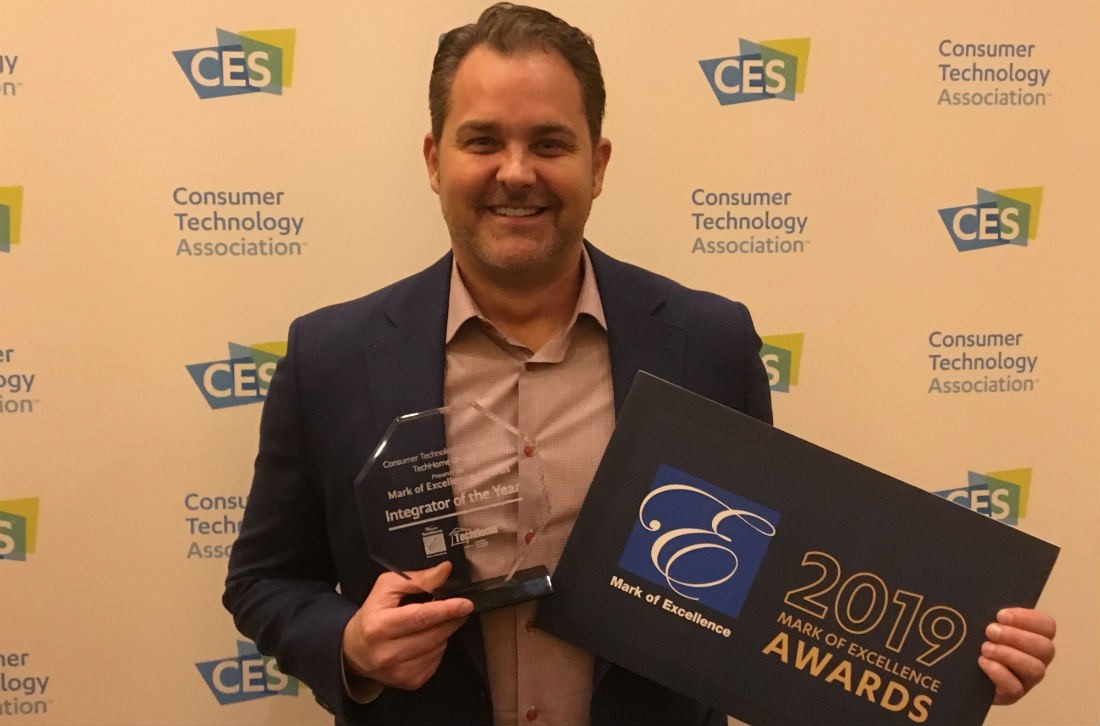 Bellevue, Wash.-based Wipliance receives 2019 Consumer Technology Association TechHome Division Integrator of the Year Award at CES 2019.
"I have been coming to CES for 33 consecutive years and I was still just as excited to attend the show as I was for the very first time," said Lee Travis, owner of Wipliance, a Bellevue, Wash.-based custom integration firm as he accepted the Consumer Technology Association's TechHome Division's 2018 Integrator of the Year at CES 2019. Travis' ability to maintain that youthful exuberance for his business and the technology is among the reasons his company was recognized by the CTA.
The CTA Integrator of the Year Award is presented to a custom integration company that has shown proven leadership both inside and outside the industry.
Wipliance is the No. 62 company on the CE Pro 100 with $4.6 million in revenues from 151 custom installs. That equates to $30,464 per install. The company is also one of the most efficient in the industry, producing $230,000 in revenue per employee from its 20 staff persons.
Wipliance offers solutions for audio video and smart automation that are unique to the homeowner and their lifestyle, and easily customizable to add value to the space. The company works with high-end homeowners as well as business owners for retail, restaurants and office spaces.
Based in Bellevue, Wash., Wipliance recently opened a second location in Scottsdale, Arizona. The company is highly engaged in the industry as a member of the CE Pro 100, as well as the Control4 Circle of Excellence for 2018.